QCAD for technical drawing (Workshop and books)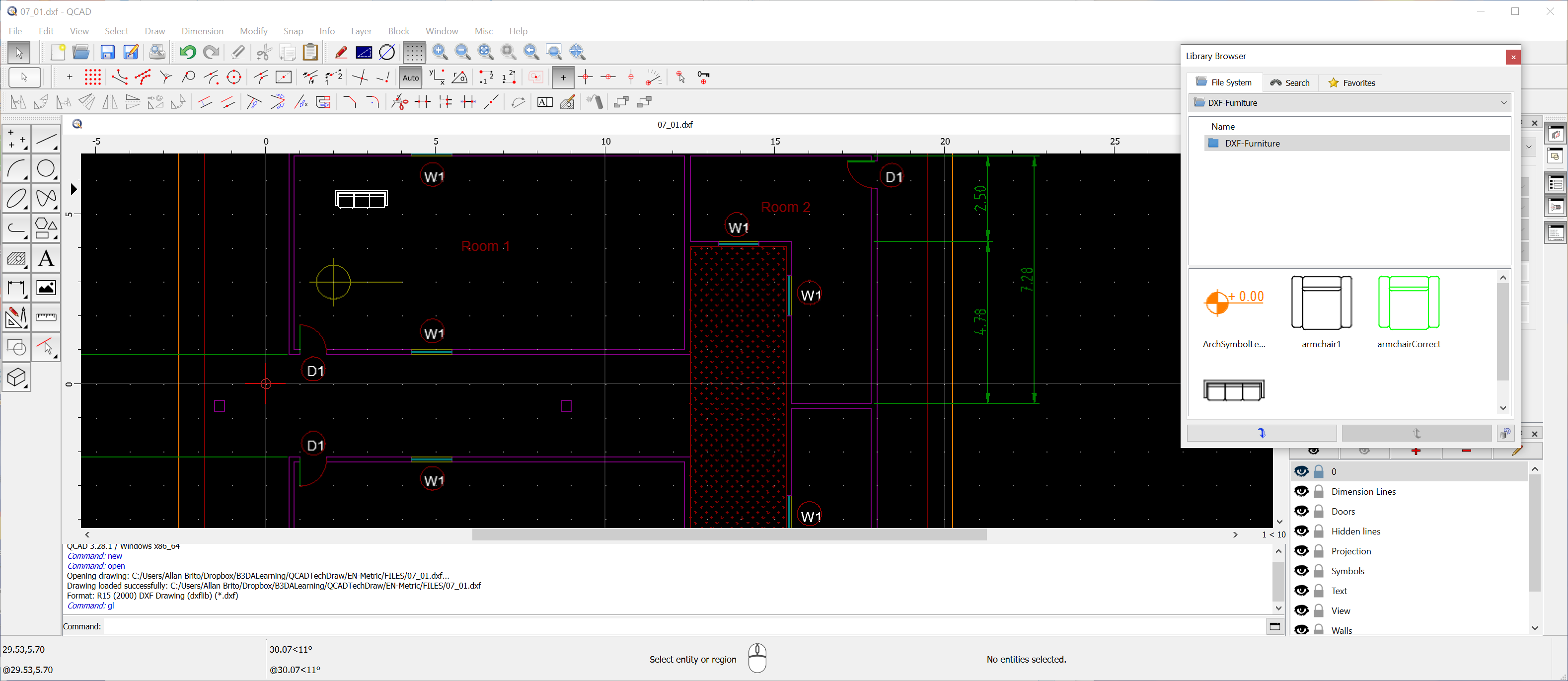 If you had to choose software to begin working in architectural design, which would be your first choice? Many might think that a BIM solution such as BlenderBIM or FreeCAD would be the ideal choice. In many cases, they offer numerous advantages. However, despite these advanced and modern workflows, a simple 2D CAD solution can still address most of our project needs.
Using a 2D CAD solution has numerous benefits and a more manageable learning curve, especially if you're already familiar with 2D CAD. Is there a reliable open-source CAD solution for architecture? Indeed, several open-source CAD projects stand out as excellent choices for architectural designs.
Would you like to learn a 2D CAD solution for architecture? With that in mind, we developed in Blender 3D Architect collection of resources to learn QCAD. This tool is perfect for architectural technical drawing. Currently, there are two versions available:
QCAD Community Edition (open-source | GPLv3)
QCAD Professional
We've created resources to assist in learning and using the Community Edition in architecture. If you wish to incorporate an open-source CAD into your workflow, here's where you can begin:
QCAD for Architecture (Workshop): A video-based workshop where you craft a 2D floor plan using QCAD based on a reference drawing. This workshop encompasses the entire design process, from conception to exporting a print-ready PDF. It includes both Metric and Imperial units.
QCAD for Technical Drawing (Book): A comprehensive guide on utilizing QCAD to produce technical drawings with an architectural design example. This book mirrors the workshop's structure but unfolds at a more measured pace. If you're interested in the book, it's available in both eBook and Paperback formats in four variants:
The workshop link comes with a 20% discount. If you haven't integrated any 2D CAD software into your workflow, this is an excellent opportunity to learn and start utilizing it for your projects.