Google Summer of Code 2023 starting soon!

Google Summer of Code is an annual programme that helps students and those new to open source software make their first steps into contributing code to software projects. GSoC Contributors work with an open source organization on a 12+ week programming project under the guidance of mentors.
This year, there are 172 open source projects sponsored by Google. 11 of those organisations are part of the ecosystem of software that heavily benefits the architecture, engineering, and construction industry. They are:
Potential contributors are required to submit their project proposal and applications to Google between March 21 and April 5. Check out the organisations webpage, start talking with their developers, get inspired by a list of project ideas, and make a proposal on how you can start with your very first code contribution!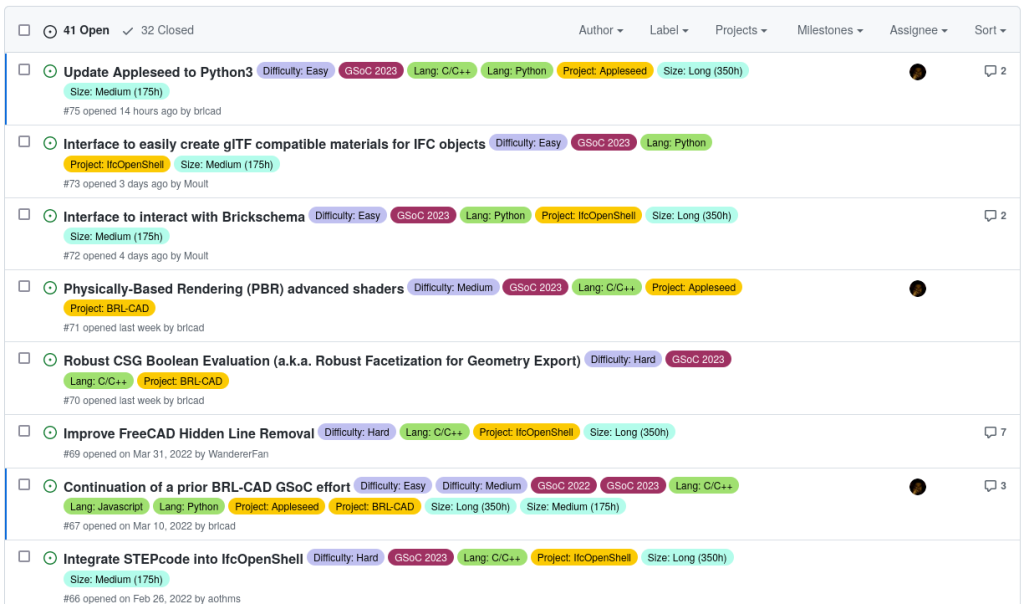 Eligible contributors are students, or those new to contributing to open source.