New Archipack add-on release for Blender 2.91 on v2.3.3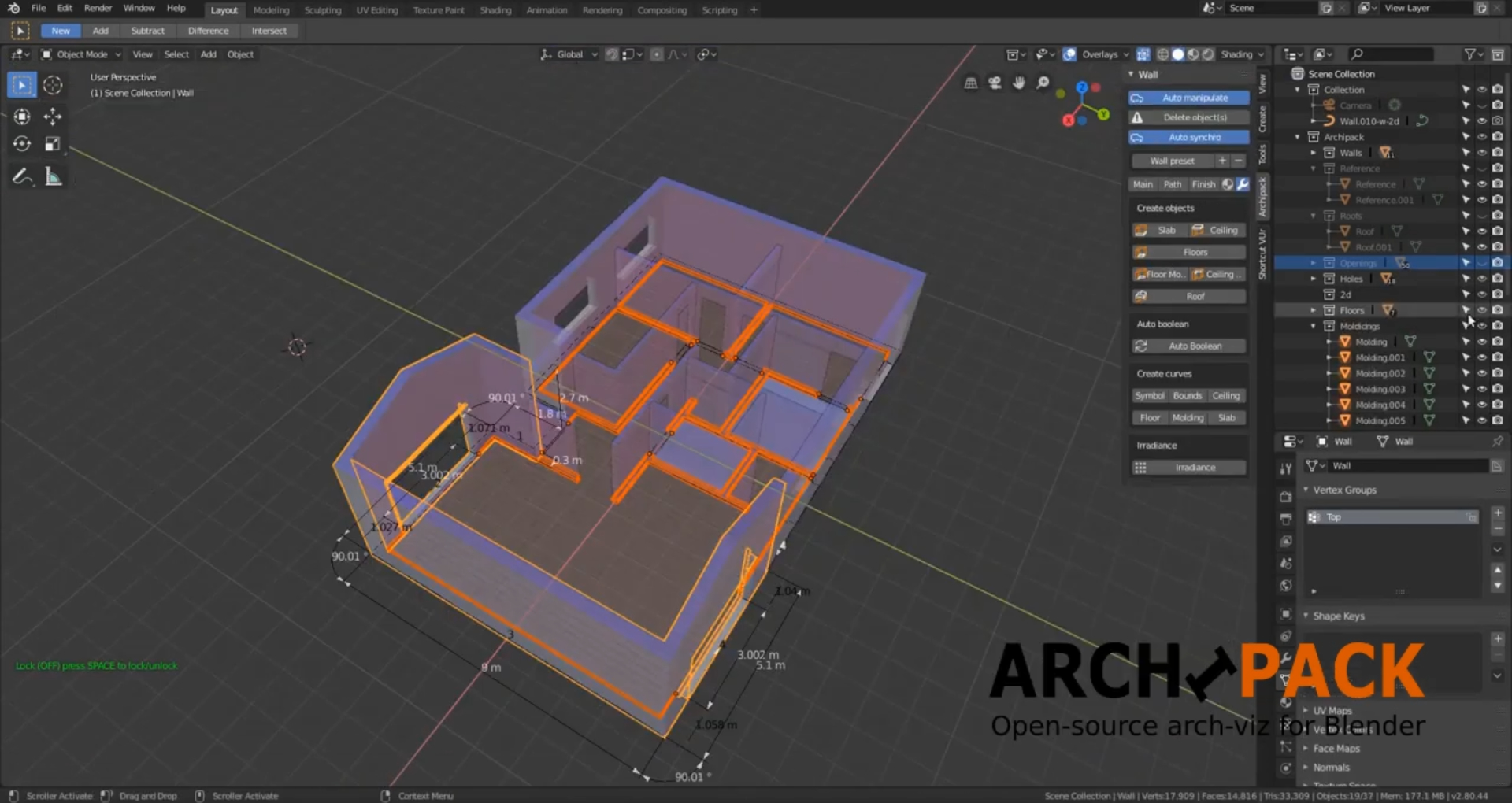 Archipack has now a new release which is compatible with Blender 2.91! Archipack 2.3.3 brings a few bug fixes and enhancements. According to its developer, Stephen Leger, the highlights of this new version are:
"Auto-synchro" feature now is a global parameter so you are able to disable once for all objects.
Triangular top shape for windows through "top circle" and 2 segments.
Archipack is an add-on that focus on creating archviz solutions to fasten architectural modeling inside Blender. With Archipack you have access to a set of parametric tools for modeling architectural elements. Instead of creating a plane, scale it and then extrude it to create a wall, you can simply use the wall tool from Archipack. It's not only faster to create, but the most powerful feature is the editing capability. For that, you can type in the wall dimensions, create new segments and automatically join them. All of this in a non-destructive way. The same logic applies to other tools like slab, door, window, fence, stair, roof and so on.
One of the great things about the OS Arch community is that the developers are communicating to make different tools work together. Archipack is part of a group of add-ons for Blender focused on architecture, together with the Blender-BIM Addon, Measureit-Arch, CAD Transform, and many others. You can combine those add-ons to create a powerful workflow for architecture using only Blender.
If you want to check it out, Archipack offers you a free version. You can try it by installing it through the Blender's Preferences tab. This will give you access to the version 1.2.84. For more information about the pro version, read this.
More reading: