New open source 4D project planning and controls toolkit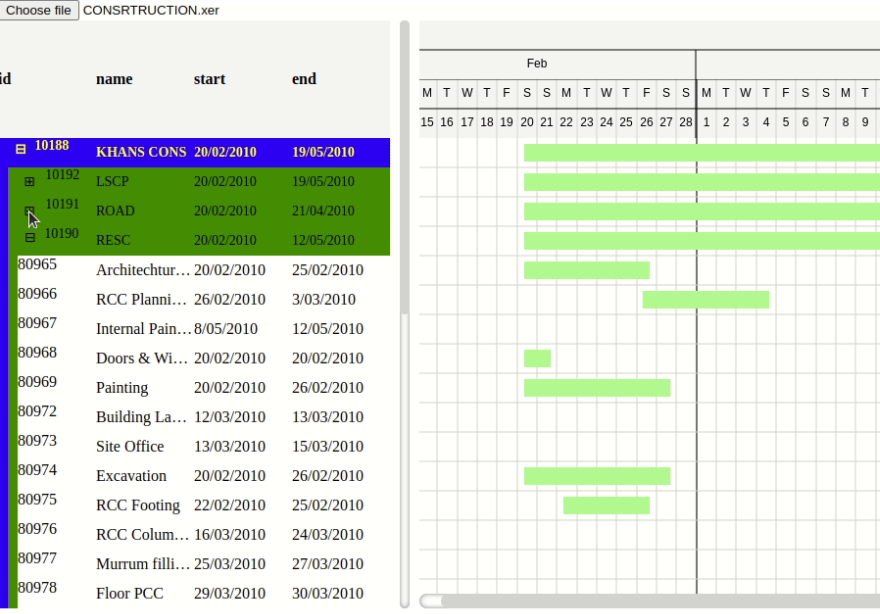 There is a new suite of open source 4D project planning and controls libraries developed by Hassam Emam, a professional project planner.
Driven by the lack of collaboration in project planning and controls, we decided to create a suite of open source planning and controls libraries that tackles the gap in this domain. The toolkit is a set of libraries and packages developed in different languages to assist project controls and planning professionals to develop their own software. We have created the following tools:
Our future plans include the following tools:
Power BI Gantt Chart Custom Visual
BIM 4D Simulation
Tracker and registers (design and procurement progress trackers mapped to the schedule)
Collaborative planning tools
Cost management and earned value analysis tools
5D BIM estimation tool
Automated schedule generation from BIM models
Mobile applications for progress collection from site using BIM models

We are growing the community contributing to these tools as the main goals to create toolkit by planners for planners. We rely on our community to define their requirements and work very closely with them to test and validate created tools. All tools are under active development and code is publicly available on GitHub. If you are a planning or project controls professional that would like to join us, please feel free to reach out.