FreeCAD 0.20 released!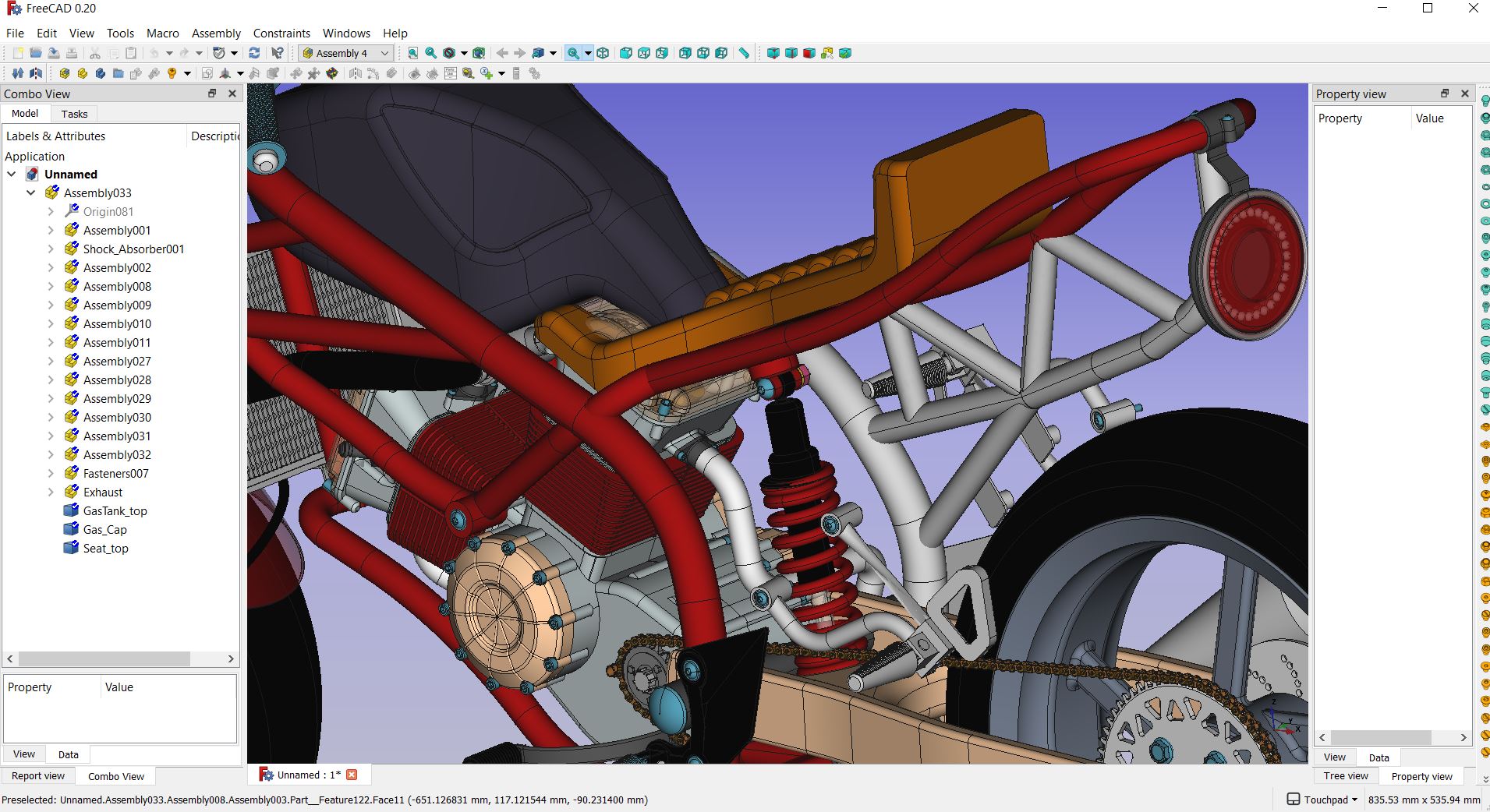 Please welcome the new release of FreeCAD, version 0.20! Installers and images available for Windows, MacOS and Linux on the FreeCAD website and on GitHub.
This version is pretty much a "stable version", and a continuation of the work done on the 0.19 version. It is backwards-compatible with it, which means the files you produce with 0.20 are still openable with 0.19.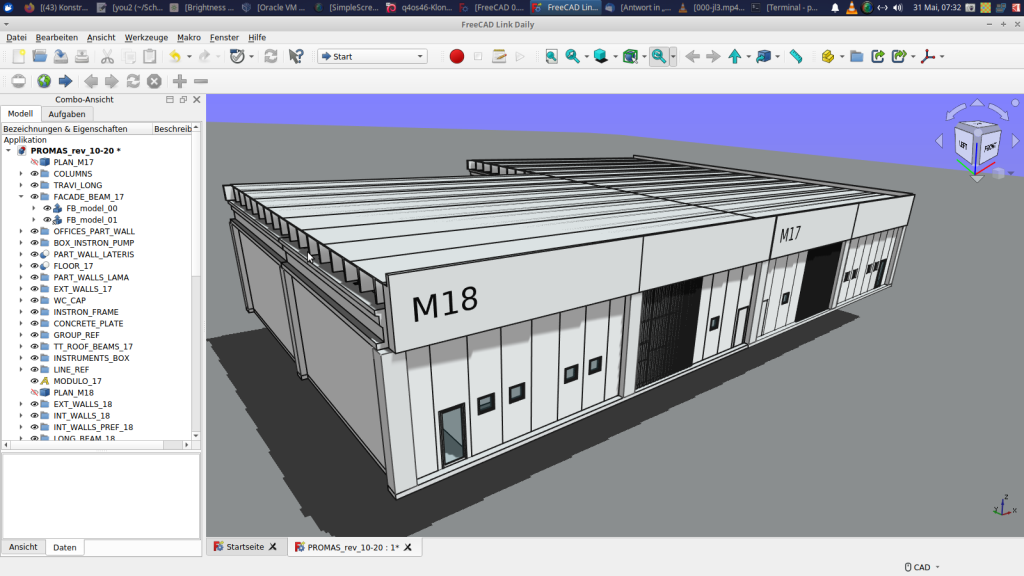 Here is a short overview of some of the most interesting features. Check the full release notes for more!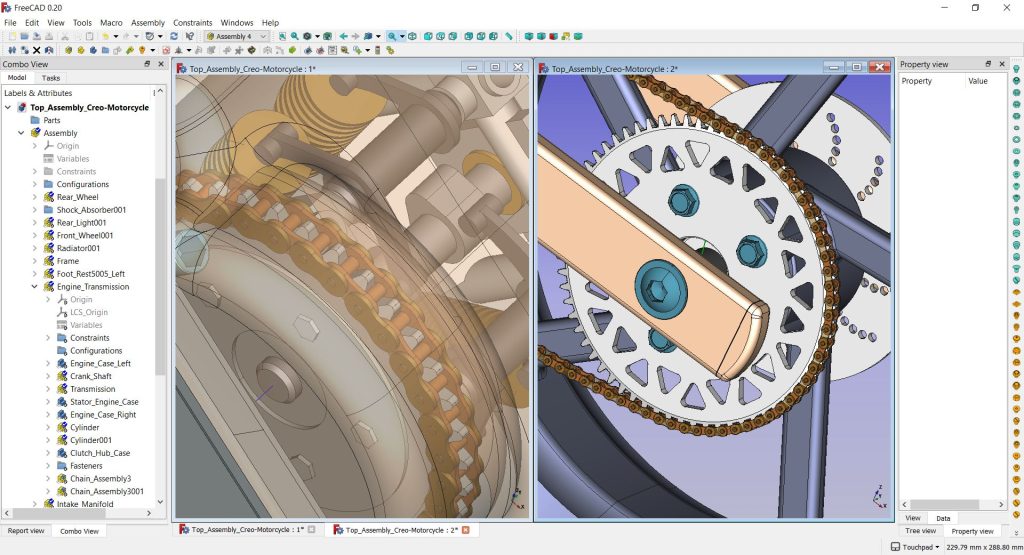 Tree view improvements: The Tree and Properties views have seen a number of new features and fixes. With a right-button click, you can now add and remove custom properties, or select group contents or dependent objects.
Multiple edit modes implementation: Although FreeCAD supported multiple edit modes since the start, it was never used a lot. Now, you can choose which edit mode to use, which one is the default one, and workbenches are progressively implementing support for it too.
A shiny new section cut tool allows you to make gorgeous, solid-based section views of your models.
The add-ons manager has been almost completely recoded, and shows a much better preview of add-ons. It also allows to search and bulk-update your addons. A new structure now also allows addons to provide preference packs, which can set many FreeCAD preferences at once. This also allows you to easily export your preferences settings.
he documentation system of FreeCAD has also been completely recoded. Although it is still based on the FreeCAD wiki, it prepares the way for a possible migration to a markdown-based system. It also gives much more flexibility, such as offering you to choose between an online or offline version, or to use a specific translated version of the documentation.
An improved BIM-to-2D workflow, as I documented earlier, with support for hatches, section marks, and much more.
Support for 2D elements in IFC files. This is done in collaboration with BlenderBIM devs.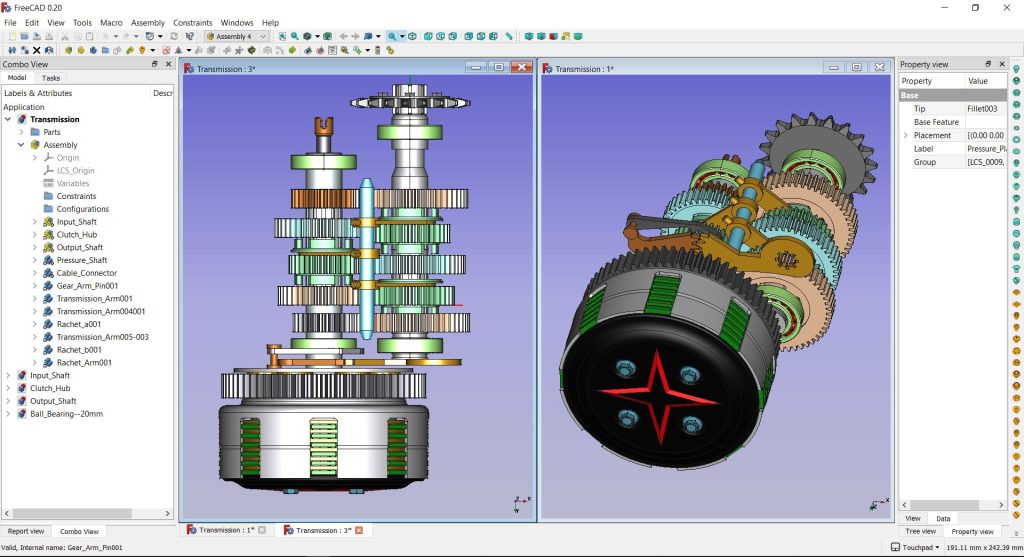 More info: