FOSS development for the AEC industry. Highlights from the FOSDEM 2021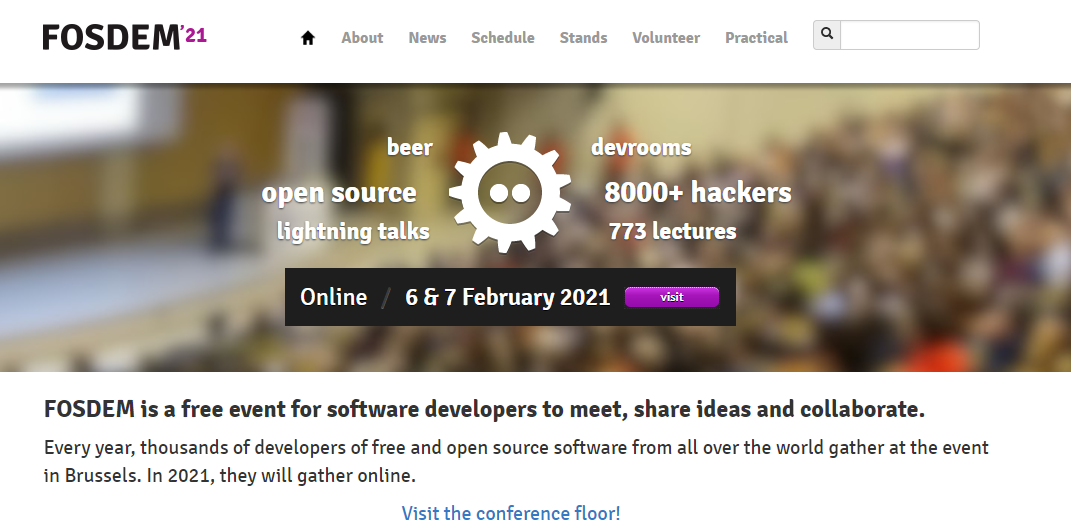 In the last February 6th and 7th, took place the FOSDEM 2021, an event organized to promote the use of free and open source software. Usually based in Brussels, the event happened online this year due to the pandemic. FOSDEM features a wide range of subjects and one of the Devrooms was about Computer Aided Modeling and Design, which held some interesting talks that gave us the state of the art of FOSS development for the AEC industry.
If you missed the event, you can check out the videos of the conferences. Some videos might not be available yet, because they require some editing and review, but all of them will be uploaded in the next days, as stated by the organization.
The CAD Devroom hosted several interesting talks. One of the highlights was Dion Moult presentation about the growth of free software in BIM. Moult makes a great case for the importance of interoperability between different software in the AEC industry and the role of FOSS in enhancing the use of open data and open standards. Although this interoperability is vital, it is not fully provided by proprietary software which still dominate the industry. Moult shows that the OSArch community is the place to discuss and develop FOSS with that mindset, to change the industry towards a better integration, not only between software, but also between different players and disciplines.
Some other presentation worth noting. Jean-Marie Verdun talks about a CADCloud platform for FreeCAD to allow version control, user collaboration, share models and display them via web browser. Another interesting FreeCAD presentations was made by Florin Curelariu and realthunder (Zheng Lei). They discuss the past and present features developed in LinkStage3 branch and also give a little taste of what's to come in the near future. Finally, Alexander Malyshev talks about the status update on Open CASCADE technology, which is a geometry kernel used by many Open Source applications.
Of course this is just a tiny piece of what FOSDEM 2021 presented. It was a huge event and there are a lot more you can check out in the links below: