FreeCAD BIM development news update for October 2020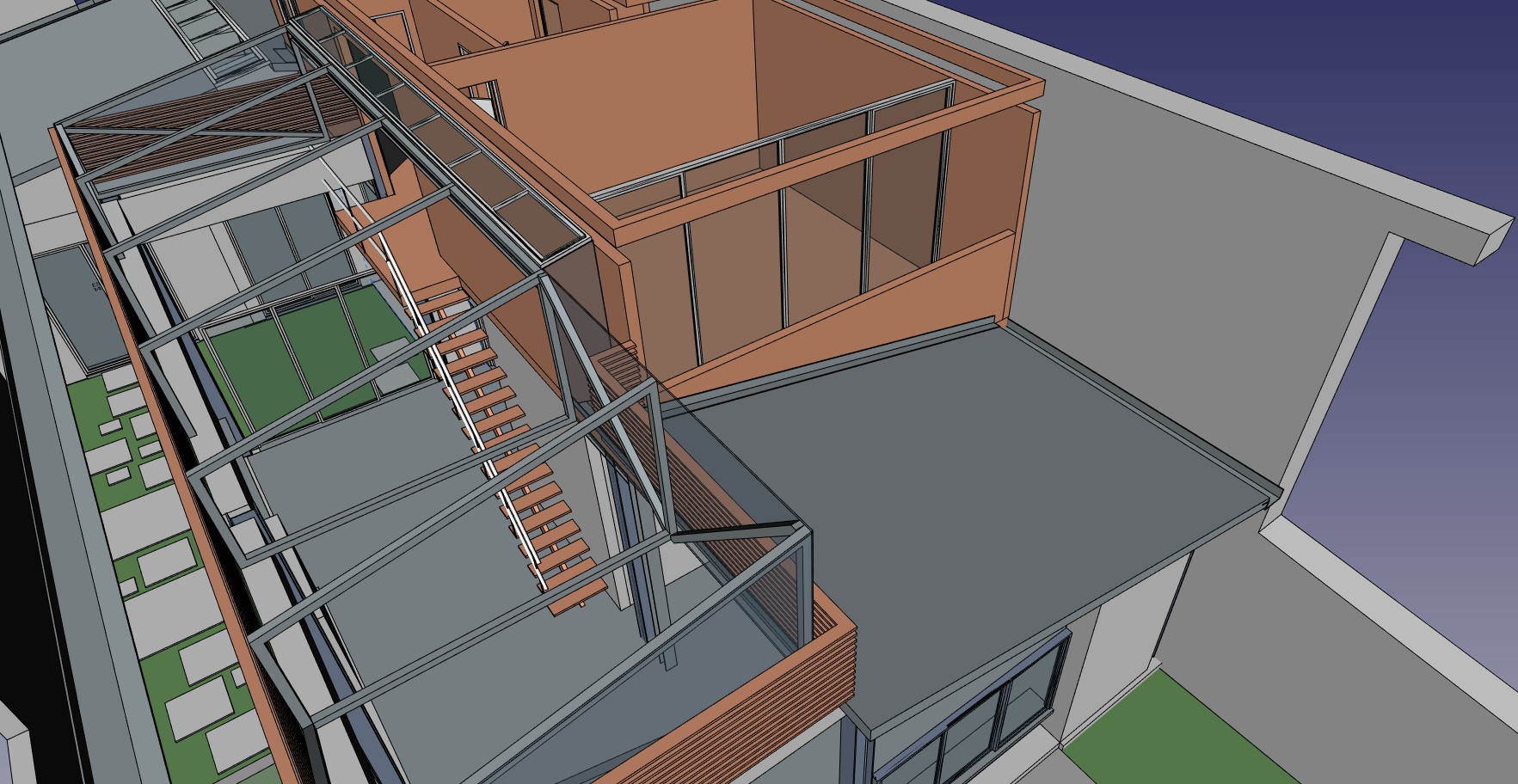 The FreeCAD BIM features have had another monthly summary of improvements by lead developer Yorik van Havre. For October 2020, we're looking at new TechDraw patterns, new Draft styling controls, a new BIM image plane tool, a new awning window preset, and many new fixes and UI improvements.
Most of the improvements center around 2D documentation and drafting tools. For combining 3D BIM models and 2D documentation with free software, FreeCAD is by far the most mature option out there.
The TechDraw workbench has new patterns, which currently only work in the 3D view as they are SVG based. Yorik is investigating ways to make it export out to DXF and DWG.
The draft styling controls, such as line weights, colours, arrow styles, and text styles are now condensed into a single interface accessed by a single button, instead of being spread around. Furthermore, these styles can be applied in bulk to many objects.
Two new TechDraw buttons lets you easily create pages and view them.
There have been improvements to the FreeCAD website translations, where previously the language settings would not be remembered correctly.
Better defaults are available when setting up the BIM tools in FreeCAD.
The new Image Plane tool lets you insert an image which you can then trace over in 3D.
The material management UI now has preview icons for rendered mode and section cut mode, with UI polish and bugfixes.
The window tool now has a new awning window preset.
Section planes now show a text label, so it is easier to identify which section planes are which.
More reading: